A Private Retreat Property
Hosting Transformational Retreats
and Group Experiences in the Jungle

Imiloa Institute is a home and an experience where human beings are invited to awaken their consciousness.
We are founded on the leadership principle that together, through a spirit of service and a posture of learning, we can cause the individual and social transformation of the planet.
As a participant of any retreat, the high-class experience starts from the moment landing at SJO (San Jose International Airport, Costa Rica). Our concierge team will locate you most times when you exit the plane, bring you through customs and to your baggage. From there, you'll be brought to your private aircraft just for you and retreat participants to be flown 15 minutes to Imiloa.
At the Quepos landing strip, friendly Imiloa team will pick you up in LUX SUVs. The next time you'll see your baggage will be in your accommodation. Enjoy the 25 minute drive to Imiloa and up the hill to the top.
The retreat host will be eagerly waiting for you. Cold towels, drinks and snacks are usually served, with an opening from team Imiloa and a beautiful journey to your rooms.
We handle everything once you book a ticket with us – from ticketing to touchdown, transformation to takeoff. That means you get to be fully present with your retreat, and in the very "alive" secondary jungle of the Savegre Mountains.
In between scheduled time with your retreat lead, enjoy our infinity plunge pool with beautiful ocean views, private waterfalls, mountain meets the ocean jungle hikes, spa services that will cause you to go deep inward. Your experience at Imiloa, by design, is sensual. All senses activated, you're more open to discovery.
We believe you must discover something new in order to experience transformation.
The retreat is just the beginning. Imiloa is just the catalyst. Your reconnection with nature and what you're learning lives with you long after you take off. Something gets imprinted on you and you become apart of a growing global Imiloa Family.
Our team expertly handles everything for hosts from ticketing to touchdown, transformation to takeoff allowing you to focus on clients and curriculum.
Accommodations
Whether you're in 200 year old homes from Bali on the cliff, Geodesic Domes deep in the Jurrasic Jungle or Jungalows with bathtubs out to our unofficial sloth sanctuary, you'll have a story to tell about your stay at Imiloa.
Cuisine
At Imiloa, we like to call our food "conscious comfort food." That means we serve healthy, locally-sourced, gourmet vegan meals that are as artistically plated, scientifically nourishing and delightfully crafted for all of our retreat guests.
INFINITY PLUNGE POOL Overlooking The Ocean
We have one main infinity plunge pool, and two private plunge pools, begging for you to lounge, create, learn and play. Chill areas throughout the upper ridge, overlooking the mighty Pacific, enjoy your time unwinding and rewind back in time 200 years to Indonesia as each of the homes are 160+ years old.
House of Masters
It's where the world comes to learn. It's a 250m² Balinese super-structure and classroom, hanging 100 feet in the jungle. It's equipped for your audio-visual needs. Often used for workshops, yoga, meditation, gatherings and dance parties.
The Heart of Imiloa
This is at the center of the property. The space is a blended design honoring the indigenous of Costa Rica and imported Balinese pieces. "Heart" is 200m² of dining, multi-use, loungy and relaxation space. Perfect for break out sessions, dining, dancing, deepenings, relaxing or individual meditation and rejuvenation.
Untouched Nature
Miles of jungle pathways that lead to different gems on the property, including our private waterfall, named by the priests of the Indigenous Tribe (Kogis, from Colombia) "Morundwa." The tribe visited Imiloa, as many tribes do, and activated our waterfall.
Everything's always included in Imiloa Sabbaticals
Join us for an Imiloa Sabbatical: the perfect combination of a restorative and regenerative retreat experience on our stunning campus complete with local culture and experiences.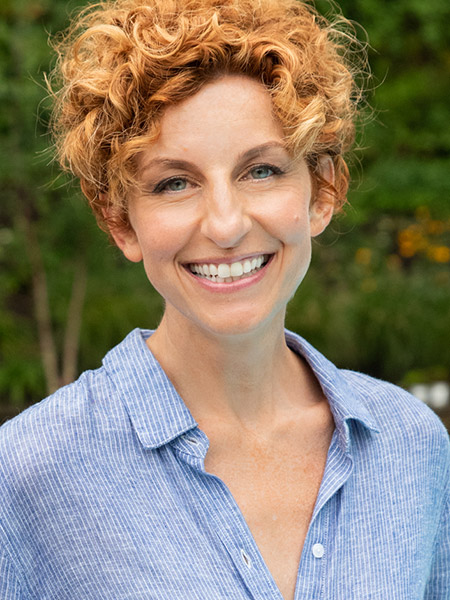 I had the most outstanding experience at Imiloa and it has transformed my business and career. I've hosted at many retreat centers over the last 20 years, and Imiloa is my favorite. Their attention to detail? Unmatched. Their support of me as a teacher? 360. The food? Gourmet five-star cuisine, and I can't find a restaurants like Imiloa anywhere in the Boston area!
You'll have the best time. You'll renew like me. You'll invite friends and colleagues to host like me, too. You'll want for others what you'll have discovered at Imiloa.
Imiloa has thought of every detail for hosts and have a "Surprise and Delight" team for guests where they research guests before ever arriving and create moments that are personalized to them throughout the retreat to surprise them… and delight them. They'll be speechless and thankful you chose Imiloa for them.
Unbelievable!
Explore all that Imiloa has to offer…
Transformational Retreats
Explore upcoming Imiloa experiences with world-famous masters & teachers, eat amazing vegan cuisine, deepen your practices, make unforgettable friendships and come back refreshed and enriched.
A 6-day retreat focused on releasing anything that may be holding you back from your most aligned life in ARMONIA (Harmony) towards your highest path, power and potential.
September 25 - 30, 2023
A 6 day all inclusive retreat focused on your overall wellness, body, mind and soul. Loving hosts will help you to embody your authentic self through yoga, breathwork, sound healing, reiki, guided meditation, journaling, community, integration and most importantly FUN.
SEPT 30 - OCT 5th 2023
"
Imiloa is one of a kind.
It's a mix of deep rooted nature with a waterfall included, and is also high end luxury. I fell in love with the entire team. The operations group is incredible and holds a needed and beautiful container of groundedness. The Chef changed the game in how I view vegan cuisine. It is the best food I've ever had in my life. Thank you.
Raven Marie
International multidimensional holistic specialist. Master Energy Worker.Plant Medicine Integration. Speaker. Writer.
"
Wow, Imiloa. I will continue to be a loud trumpet signaling to everyone I know that Imiloa is a special place.
Truly first-rate across the board. This was the 35th retreat that I've led over my 20 year teaching career, and it reaffirmed in my mind that Imiloa is my favorite venue that I've ever used.
Congratulations to this team on all the hard work to execute the vision that was birthed all those years ago. I hope that we can keep doing this together for another 20 years.
Geoffrey Roniger
Founder of Yoga Unbound, New Orleans, LA, 2x retreat host
"
Imiloa is a sacred and beautiful place.
It provided rest for my soul and nourishment for my body unlike any I've ever experienced. I want to gather up all my friends and family and bring them with me to Imiloa the next time I go. That way, they'd get to experience the love and grace that I received during my time there. I can't thank the Imiloa team enough for what they've created. Forever grateful.
Chad Michael Snively
Founder & Executive Producer at CMStudio Nashville.
"
Working with Imiloa is likejoining a family.
I felt so supported and welcomed, from detailed advice that took away any anxiety, to warm hugs from everyone, and simple clarity in how we collaborate. The Imiloa experience is such a treat.
Lise Melvin
United Nation Strategy & Outreach Director
With almost 100 clients, Imiloa has surprised and delighted first time retreat hosts to veteran clients by providing full "Retreats Specialists" support to your events.
From ticketing to touchdown, transformation to takeoff, Imiloa's high-end facilities, full nature immersion, gourmet conscious comfort food experience and kind-hearted team walk alongside you planning and executing every intentional detail of the gathering.
Whether you're hosting a corporate event, transformational workshop, yoga training, painting or medical intuitive retreat, men's gathering, international mystery school, educational certification or other gathering, Imiloa shows up like no other center on the planet.
Your journey starts with our Client Success and Happiness Team. They walk you through our Discovery Process until you choose to sign a contract to make sure we're a great fit to be working with each other.
Then, you will be introduced to our Retreats Team, our Property and Finance team. We'll ensure your retreat planning and flow is on track and aligned from the moment you onboard until the moment you arrive. 
Then, once you land in Costa Rica, our Retreats Team seamlessly transition you to our Welcome Home Team. The Welcome Home Team ensures every aspect of the ground logistics, creative, food, transport, aesthetics and activities is handled. Their motto is "Yes… and?"
That means anything you, or any participant asks for, we accommodate. Since its founding in 2018, Imiloa has enjoyed 99% 4.9 and 5-Star reviews in our guest surveys and a 77% re-booking rate by those who choose to host with us.
Explore all that Imiloa has to offer…