A 5-day immersive retreat to heal and receive true guidance from within and from those in the celestial realm.
Relax, heal, and discover your innate psychic abilities at this heavenly 5-day Costa Rican retreat. As an author and psychic medium with a 2-year waitlist, Karen Noé will show you how to receive messages from your Higher Self, the angels, and deceased loved ones.
Everyone is psychic. We just need to know how to tune in to these special abilities within us.
Karen will demonstrate how to retrieve the messages you are looking for with fun exercises to test your intuitive abilities. Pair off with others to receive messages from the angelic realm, retrieve information by feeling the energy of an individual's personal objects (psychometry), sense and see auras, use a pendulum to receive the answers that you are looking for, and so much more.
In this special 5-day retreat, you learn how to:
Clear the energy in your aura to increase insights
Quiet your mind to improve clarity
Raise your vibration to receive guidance
Receive signs from those in the celestial realm
Remove emotional blockages that prevent you from receiving the messages you desire
Enhance communication with the angels with the use of an oracle deck
Enjoy fun exercises to test your intuitive abilities. Pair off with others to receive intuitive messages in pictures, feel the energy of an individual's personal objects, sense and see auras, and use a pendulum to receive the answers that you are looking for.
Day 1
Arrival
Getting to Know Each Other
Day 2
How to Receive the Information We Desire
Day 3
Fun exercises to demonstrate our abilities
Day 4
Receiving Guidance from the Angels with an Angel Oracle Deck
With plenty of time to relax, unwind, connect, and enjoy during your stay.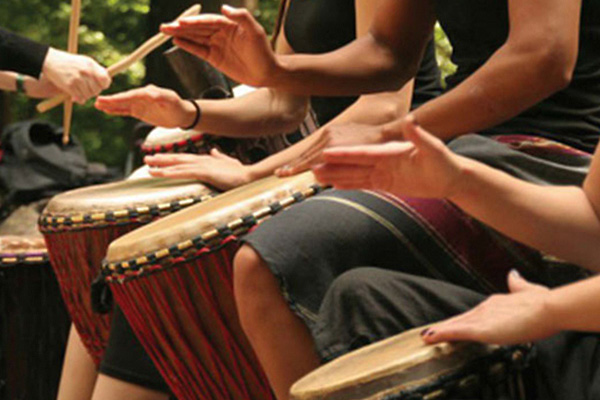 Book now to ensure your spot at this heavenly 5 – day Costa Rican retreat with Karen.
1.
Satisfaction that all you need to do is go within to obtain the answers you need.
2.
Knowledge of receiving messages for yourself and others.
3.
The realization that we are spiritual beings having a human experience, not the other way around.
4.
Inner peace from the meditations and new concepts that you will learn.
Karen Noé
Karen Noé is a renowned psychic medium, spiritual counselor, and healer with a two-year waiting list. She is the author of We Consciousness: 33 Profound Truths for Inner and Outer Peace, Your Life After Their Death, Through the Eyes of Another, and The Rainbow Follows the Storm. She is excited that her Angel Quest Oracle deck has also just been released.
Since bestselling author, Dr. Wayne Dyer left the physical plane in 2015, Karen has been receiving profound messages from him for his family and for the world as well. Wayne Dyer's wife and six of his children all have written beautiful testimonials about the accuracy of the messages Karen has received from Dr. Dyer and the amount of peace it brought to them.
She has taught many workshops at the Omega Institute, the Association of Research and Enlightenment, The Open Center, I Can Do It Events across the country, and has also recently finished a very successful on-line Master Class for Humanity's Team with Serena and Saje Dyer about Life After Death.
Karen is the founder of the Angel Quest Center in Waldwick, New Jersey, where she teaches classes, gives readings, and practices alternative healing. You can listen to Karen on The Angel Quest Show on all podcast platforms.
To find out more about her, visit her web site at www.KarenNoe.com
We met Karen in person at a time of tremendous grief. Our husband and father, Dr. Wayne Dyer, had just recently crossed over and we were feeling the enormous weight of that loss. Karen came into our lives and from that moment on each of us knew that our father was still with us. She has been an angel to all of us during these first few months of losing our dad, and her presence in our lives has been a gift we feel our dad orchestrated from the other side. Karen has the gift of talking to the Angels, to loved ones who have passed, and her messages from our dad are so specific that we knew they could only be coming from him. Karen has given us the greatest gift during this first year of processing our loss; she has given us the knowing that someone who loves you never, ever leaves you. The comfort we have received from our time and conversations with Karen is indescribable. At times it felt as though we were actually sitting there, talking to our father and husband. We, as a family, have come to know Karen, and to love her.
Hi Karen! How do I even begin to thank you for the impact your seminar had on me? Words won't do it justice but please know that after unexpectedly losing my father just a few months before I turned 33, I haven't been able to find peace or clarity with everything I was going through and experiencing. I have always been empathic from a very early age and over the last two years I've tried to take more ownership in accepting any intuitive abilities I might have and acknowledge my inherent ability to connect with something greater than myself. It's rare to find someone in my neck of the woods (Iowa, that is) who doesn't think I'm crazy 😉 I'm not actively trying to develop these things but I knew I needed to find peace with them before I went crazy. You provided some of the missing puzzle pieces for me that day and I am forever grateful. THANK YOU to the moon and beyond and I look forward to future connection with you. The gift of your presence in the lives of those you touch is truly incomprehensible. I so appreciate your gracious offer to provide us with the seminar notes as upon coming home I found it difficult to relay many of the life-affirming take aways I had internalized to my loved ones who are wrestling with many of these issues as well. Sending my deepest gratitude, love and light to you today and always. SHINE ON sister, shine on xo.
Warm Greetings to you Dear Karen, I recently saw you speak at the I Can Do It conference in Orlando. I walked into your room late and stood in the back. You were fascinating! Right after I walked in the lady in the front row had extreme grief come up and you had to come down off the stage to help her. I was mesmerized at how you helped her move her grief through. You have an incredible gift of helping people heal and what a divine gift it was for me to witness you help that woman. I felt the need to attend your workshop because a few months prior to flying to FL my beautiful 21-year old cousin Jessica tragically and suddenly died in a rock climbing accident in Newfoundland, Canada. While I have no doubt in my mind that her soul is in a beautiful place, I struggle with the pain her mother is going through. I attended your workshop in hopes to gain insight on information to share with her mother. Blessings of love and light to you for sharing your gifts with this world and bringing comfort to those in need. You are truly helping transform this world. I am so grateful to have been in your presence!
Hi sweet beautiful Karen, It was such a powerful experience to be in your workshop yesterday. Your kindness and compassion was so beautiful to see as you did your work and comforted those deep in grief. You are a lightworker of the highest caliber. Thank you again . I am loving your book and will use those techniques you taught us, especially the Celtic Weave ..( since I'm Irish ..lol) Big hug and deep gratitude.
Your workshop has changed my life. I have an amazing growth of renewed faith, and a very new relationship with the Angels in my life. I don't feel so alone and abandoned by Spirit anymore. I just know they are helping us. And I have promised myself not to panic if there are any more problems, but to let the Angels work in their own way and keep thanking them for their love, protection and healing. Karen, you and your work have made a real difference in my life — I am eternally grateful to you.
Karen, thank you for such a wonderful, unforgettable, amazing and spiritual weekend. I am forever changed with the gifts that you have lovingly and unselfishly given to me. I have always believed that God sends certain people in your life at the right time and moment. And I know for certain that I was destined to meet you at this point in my life and I am forever grateful to God for His very special gift…The gift of Karen Noe <3:).
Dear Karen, I hope you don't mind me dropping you a line, I sincerely want to say thank you, thank you, thank you so much for your incredible series on the "We Consciousness"! It was life changing for me, and I am in the beginning stages of truly connecting with Spirit! I have taken several mediumship classes in the past, but actually connecting with Spirit always felt so out of reach. But, not now – the way you teach totally resonated with me. It's a beautiful feeling to have a responsive connection to my brother Pat (among several others), who passed in January. He makes me laugh so hard and his hilarious sense of humor is still completely intact. I spoke out loud to him yesterday, as if he were present, to thank him for coming through and for continuing to make me laugh. I asked him to please continue to give me signs and symbols, and I'm not kidding, in that very instant, I glanced up and I saw one small cloud formation in an otherwise blue sky, and it looked like it was flipping me the bird. He always had an irreverent sense of humor – and he still does! Again, I couldn't stop laughing. My grief has completely dissolved, because he's still right here, speaking loudly and clearly. What a gift! I look forward to hearing your upcoming podcast with Tim and appreciate your beautiful gifts.
Thank you again!
All my best,
Ticket Pricing
The price below includes your accommodation, all meals, all transportation in Costa Rica as well as all retreat workshops
DOUBLES
$3,300
PER PERSON
Double occupancy in a Geodesic Dome with views of the jungle.
SINGLES
$3,800
PER PERSON
Single occupancy in your own private Bali style suite or Jungle Bungalow with beautiful jungle views.
VIP SINGLES
$4,500
PER PERSON
Single occupancy in your own private, 200-Year-Old Balinese villa with a private deck and stunning views of the jungle and ocean.

A completely private campus; available to your retreat group only. Access to a private waterfall, nature paths, incredible flora and fauna, and an ocean view infinity pool. Also included is a dedicated team of 20+ local professionals to coordinate everything for your enjoyment, from touch down to take off.
​

Gourmet plant-based cuisine prepared using all local and organic produce. Full meals, snacks, teas, coffees and fruit trays available throughout your stay.
Private transportation from the International airport to our campus; a private driver and transportation to our campus in Imiloa Mountain.
What's Not Included
Flights to SJO, Spa Services
You will be immersed in a 22-acre jungle oasis in Dominical, Costa Rica.
This enchanted mountainside jungle venue is ten minutes from the beach and it is the perfect setting to experience deep healing, embraced by nature, yet completely luxurious.
While staying at Imiloa you will enjoy our nature paths, our private waterfall, our salt-water pool, stunning views and delicious and nutritious meals by our five-star vegan chef.
Included in each accommodation is the comfiest mattresses, 850 thread count sheets, storage space and dry rooms as needed, fiber optic internet, daily cleaning service, private en-suite bath, indoor/outdoor design for every accommodation with a focus on nature and being your private refuge, and full service, thrice-filtered private well for drinking water throughout the property.
BALI VILLAGE
Bali Village is perched 1200 feet about the Pacific Ocean, on a ridge line of flora, fauna and wildlife every direction you look. These 5 accommodations are 160-200 year old homes imported from Bali. Each with their own en suite bathrooms, the homes bring you back and create a self space for rejuvenation and transformation.
BALI MASTER SUITE
200 Year Old Homes from Bali. Imported from the Java Islands, these homes boast outdoor showers, full kitchen access, surreal vista views to the Pacific, their own salt water plunge pools and hand-carved art that is as old as the houses.
JOGOLO HOUSE
Perched on the edge of the cliff, at the furthest end of the property, sits a 170 year old home from the Java Islands we call Jogolo. Complete with a writer's desk, outdoor Balinese shower, hand-carved architecture that will transport you to another land and time, Jogolo is teeming with history and comfort. Your cold plunge pool is adjacent to a warm bath, both outdoor. Full kitchen, too.
POTOO HOUSE
This two-floor imported home from Bali will have you wishing you'd never leave. Complete with a King Bed and a twin in the corner of the 180 year old home, Potoo has modern luxury with 360 views of the Pacific. On the lower level, a plunge pool and private spa. Potoo also includes many outdoor chairs, hammocks and a full kitchen, too.
BUNGALOW HILL
Six Jungle Bungalows built on the side of the mountain on the pathway to our very own private waterfall. Bali inspired, the interiors feature natural finishings and a gorgeous exposed shower and bath tub.
DOMELAND
Six Buckminster Fuller inspired Geodesic River Domes, among the best made in the world and partially powered by solar energy, sit perched on the edge of our private river with the fresh, flowing water feeding up to the domes. Experience the soothing sounds of relaxing and sleeping next to flowing water. Amazing!
THE HOUSE OF MASTERS
The House of Masters, located in the center of the property, is a 2,000 square foot Balinese structure hanging 100 feet in the Jungle canopy. Adjacent are restrooms and a yoga storage room for mats, blocks and more. The space can be converted for any type of retreat, workshop or dance party.
THE HEART OF IMILOA
A sprawling 3,000 square foot space that is the "Heart of Imiloa," our social space features loungy, multicultural inspired furnishings, couches, and 5 imported tables from Bali, all under a Polynesian style roof.
THE PATHS
Jungle paths connect the 20+ acres at Imiloa, with hand-made stairs and lighting, creating an immersive, easy experience for you and guests.
THE WATERFALL
Beyond the Jungle Bungalows is a path that leads to our own private waterfall. Descend into what feels like an enchanted jungle forest as you bask in the magic and beauty of the surrounding nature.
At Imiloa, we are a proudly conscious comfort food campus. That means we serve healthy, locally-sourced, gourmet vegan meals that are as artistically plated, scientifically nourishing and delightfully crafted for all of our retreat guests.
Imiloa's world-class spa is a curated, sensual and deeply moving experience. Choose from Ayurvedic massages and practices, to a shamanic masseuse from our team members who are from the Boruca indigenous tribe here in Costa Rica, to more traditional Swedish, relaxation or Thai yoga massages, body wraps and others. A full list of spa offerings and a link to book during your free time will be provided to you before you arrival.
Schedule your plane to arrive at SJO. In order to access your private plane charter, all guests must be at the Domestic Terminal at SJO San Jose, Costa Rica no later than 3PM on the arrival day.
Once landed, proceed to customs and instructions will be provided to meet Imiloa concierge.
Proceed to baggage claim with concierge and proceed to Domestic Terminal (3 minute walk from International Terminal). Please be at the Domesitc Terminal at SJO San Jose, Costa Rica no later than 3PM on your day of arrival.
Private Imiloa plane will be waiting to fly you to Quepos.
Private ground transport shuttles will pick you up in Quepos and bring you to Imiloa.
If you are already in Costa Rica, ground transport may be coordinated from Quepos, Dominical or Uvita as inclusive.
Please do not plan to drive to Imiloa on your own. It is not permitted.
If you need to arrive the day before, please stay at the Hampton Inn across from the airport, or plan to be in the San Jose Domestic Terminal for private flight to Imiloa by no later than 3PM (instructions will be emailed).
You will depart Imiloa at 9AM, and arrive at the landing strip at 9:30AM, with an estimated arrival to SJO airport at 10:30AM. The domestic terminal is a 5-10 minute walk to the international terminal at SJO. Typically, it is suggested to be at the international terminal 2.5 hours prior to your international departure. Please book your departing international flight accordingly, knowing that you will be at the airport at 10:30AM on departure day.
Questions? Email us: impact@imiloainstitute.com
Our team, the Welcome Home Team at Imiloa, from kitchen to property, gardening to coordination, logistics to transportation, will be available to you throughout your stay with anything you need. They have a ready smile, answers to most of your questions and can quickly support so your experience is easy and fulfilling.
Imiloa is located in the jungle, at the top of a mountain, overlooking the Pacific Ocean. Our lush retreat center is located adjacent to the second most biodiverse land on the planet.
Dominical, only 13 minutes away, is a beach town with surfer vibes, great coffee and plenty of shopping. Just north of our municipality is Quepos and to the south, Ojochal and Uvita, which is known as the Whale's Tail.
Just 45 minutes east sits Costa Rica's second largest city, San Isidro. Within an hour of Imiloa in all directions, you have access to airports, cafes, beaches, waterfalls, biodiversity and happy people ready to show you the lush, lovely area we call home.
You'll arrive easily on our private plane, and your group will enjoy unlimited transportation to and from the beach, to and from the airport and throughout your stay with us.